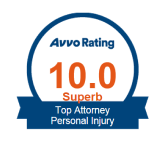 Real Results
Being arrested was extremely stressful. It is important to have a Houston DWI lawyer who will communicate with you every step of the way. Alli is dedicated, communicative, and always answers your calls and emails right away. Having Cannon Law on your side is the smartest decision you can make for your DWI case. Read more Ron K.
- DWI DEFENSE
I got a call from Miss Alli and it had to have been the best news I had all year - she had gotten my case dismissed!.. You're the best, Miss Alli, I wish you the best of luck and may you continue to prosper and be victorious in every case you handle as you have been with mine. Read more Juan Villa
- DWI DEFENSE
Allison Cannon is a terrific attorney. She is very respectful,hard working & skillful in her law firm. I placed my very own trust in her to fight for me with my case. Honesty has always been the best policy & truth will prevail. Cannon is victorious, she will fight for you every step of the way I highly recommend her to any of you looking for a attorney.
Thank you Allison Cannon. Read more Frank Villanueva
- DWI DEFENSE
Getting a DWI was out of character for me - I made a terrible decision the night I decided to drive. Alli discussed my case with me at length, and reassured me that everything was going to be okay. She is knowledgeable of the law, and a fierce fighter in court. You most definitely want this Cannon in your corner. Read more Lance K.
- DWI DEFENSE
NOT having a DWI on my record has saved my career. Thank you Cannon Law for the time you spent with me. I got my life back. I recommend hiring Cannon law to anyone who wants the best chance they can get to keep their DWI off their record. Alli is a fantastic lawyer - she will get you out of any trouble. Read more Bekah D.
- DWI DEFENSE
...She guided me 100% of the way! We took my case to trial, and let me sum it up for y'all in one word IMPRESSIVE! She went into my trial ready! She had a game plan set and had all her facts written down she did her research before hand and was ready to go head to head with the DA presenting my case with confidence and providing valid and strong points for the jurors! We both came out of that courtroom with our heads held high and one hard case dismissed! Give Alli the opportunity to represent you, you won't regret it! Read more Rusbel
- DWI DEFENSE
After I had some issues with a first lawyer dropping the ball in several aspects of my case a friend recommended Alli to me. She really helped me put things back together and come out much better off then I would have otherwise. My charges were dismissed. A year later I called her again to help out with a related issue that had come up with my drivers license becoming suspended again for reasons I didn't understand and she was very quick helping me get it taken care of yet again. She's very friendly and easy to work with as well. I can't recommend her enough! Read more Anthony
- DWI DEFENSE
Alli kept in contact with me over the weekend and was transparent throughout the ordeal. Very professional, hungry as a bulldog and was ready to defend me in court. Was able to secure a dismissal of all charges. Referred a friend in similar circumstances and Allison delivered again. Definitely recommended. Read more Anonymous
- DWI DEFENSE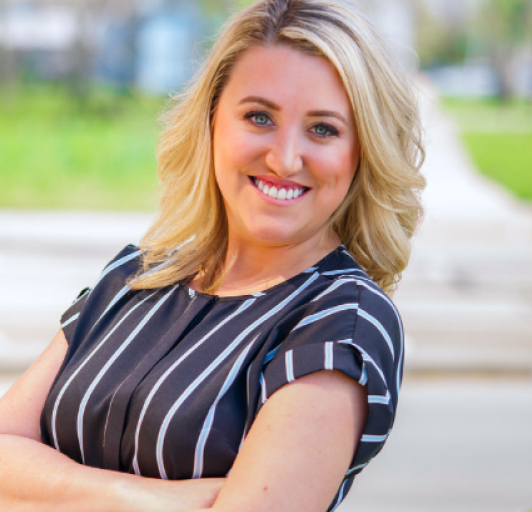 Don't Let One Moment Ruin Your Future
You Need Aggressive Houston DWI Lawyer
Driving While Intoxicated (DWI) charges can have profound effects on an individual's life and future. Hiring the right DWI attorney can make or break your case. This is true whether you are innocent, or if you made an unfortunate decision the night you were pulled over.
Houston DWI Lawyer, Alli Cannon will help you every step of the way by representing you in court, protecting your driver's license, and creating a successful legal strategy tailored to your unique case.
What Makes Us Different?

Cannon Law evaluates each case individually.

Cannon Law delves into the details to construct creative strategies in your particular case.

Cannon Law has experience and extensive training in the science of breath and blood testing.
DON'T LOSE YOUR LICENSE
Just because someone is pulled over and arrested for a DWI, does not mean his/her license is automatically suspended. A person has 15 days from the date of their arrest to request a hearing on the suspension of their driver's license. This is a separate, but important process in a driving while intoxicated case. Do not forfeit your driver's license by simply allowing the 15 day deadline to pass. Cannon Law is experienced in fighting and winning these driver's license hearings.
Save your license
Cannon Law Protects Your Rights
Intoxication Manslaughter Defense
Public Intoxication Defense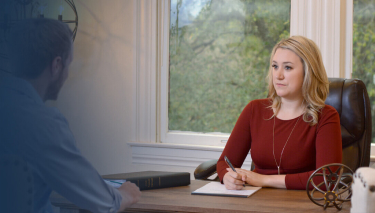 Conceal Your DWI
Changes in the law, could allow you to conceal a previous DWI conviction
In 2017 there was a change in the law that could allow you to conceal a previous DWI conviction. There are certain standards that must be met to be eligible under this new non-disclosure law. Factors such as your criminal record, the driving facts in your case, your blood alcohol level, and the length and conditions of the punishment assessed are all considered in petitioning the court for this non-disclosure. While a non-disclosure does not completely remove a conviction from your record, it can seal it from private agencies, companies, and the public at large; government and law enforcement agencies will still be able to see the conviction on your record. However, this non-disclosure can be very beneficial to you in applying to jobs, promotion opportunities, or for your future insurance rates.
One past mistake does not have to define your future.
See if you are eligible
It Can Happen To Anyone
Even if you feel that you made a poor decision the night you were arrested, fighting the charges against you does not mean you are not holding yourself accountable for your actions. The constitution of the United States provides every person with certain protections and safeguards against the government. Each person is innocent until proven guilty. Fighting the charges against you simply means requiring the government to prove the accusations they have alleged.
A DWI is a serious charge, Alli Cannon offers a serious defense

Solid Legal Council
DWI charges can happen to anyone, no matter what your background is or what situation you're in. Regardless of how you ended up with a DWI charge, hiring a professional DWI lawyer can help your case. Even if you're not sure how to feel about your DWI charges, it's important to defend your rights with a solid legal council.

Not Guilty Until A Conviction
Everyone is innocent until proven guilty, and the burden of proof rests with the state. Standards dictated by law require that courts prove guilt beyond a reasonable doubt, and an experienced DWI lawyer will be able to help you navigate the legal process. Fight for your innocence. Remember, DWI charges aren't the same as a DWI conviction.

Don't Let One Incident Define Your Future
A DWI conviction may carry severe penalties and restrictions on your personal liberties. Don't let a single instance shape your whole life. Fight for your rights and let Alli Cannon help you hold the state accountable for providing absolute proof before a conviction changes the course of your future.
No "Cookie Cutter" DWI Defense
There are several parties involved in your DWI case: your DWI lawyer, the prosecutor, police officers, the judge, witnesses, breath test operators, blood draw nurses and lab analyst, etc. However, the most important person in your case is you. As such, your DWI lawyer evaluates each case individually.
While many Houston DWI lawyers simply look at the general facts, your DWI Lawyer Alli Cannon delves into the details to construct creative strategies in your particular case. Who you are as an individual, your needs, and your desired outcome is of the utmost importance in creating the strategy for your case.
Driving While Intoxicated (DWI) cases are complex and require a vast knowledge of the law and most often the science of breath and blood testing. Hiring an experienced Houston DWI Lawyer who understands the science behind the tests used by the government in blood alcohol analysis can save you from a permanent conviction on your criminal record.
No scientific analysis performed by a government expert is one hundred percent accurate each and every time they perform the test. Your DWI lawyer, Alli Cannon's extensive scientific training and experience in the testing used by the government in driving while intoxicated cases is extremely beneficial in finding and exposing errors and inaccuracies.
Your Best Shot at a Favorable Outcome
An arrest does not guarantee a conviction. To give you the best chance for success, it's crucial to have an experienced DWI lawyer on your side. Hiring Houston DWI attorney Alli Cannon ensures you will have an honest, aggressive person fighting for your rights and your future. Important evidence could be lost each day, so don't wait on your defense.
Contact Cannon Law 24/7
Houston DWI Lawyer Alli Cannon primarily practices in the following counties:
Harris, Montgomery, Fort Bend, Galveston, and Wharton
Every inquiry will be evaluated on a case-by-case basis. DWI Lawyer Alli Cannon has previously worked in the following counties in addition to those listed above:
Austin, Brazos, Chambers, Jefferson, Liberty, Grimes, Hardin, Matagorda, Orange, Travis, and Victoria..