Just because you are pulled over for a DWI, does not mean your license is automatically suspended.
You have 15 days from the date of your arrest to request a hearing on the suspension of your driver's license.
This is a separate but important process in driving while intoxicated case.
If you did not request a hearing and you are out of the 15 day window, click here to learn more about license supervisions and occupational licenses.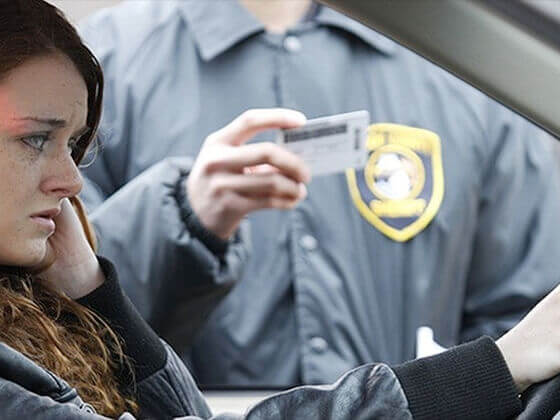 Once your license hearing is requested, the Texas Department of Public Safety will have to prove its case against you
First, they will have to prove that the officer had reasonable suspicion to stop you, and probable cause to arrest you. If the Department cannot meet this burden, then you win the hearing.
The TX DPS must also prove that you either REFUSED to take a breath or blood test, or you consented to a breath or blood sample and your BAC was a .08 or higher.
If a properly subpoenaed police officer does not show up to the ALR hearing, a person wins by default.
On the other hand, if the officer does show up, it is important to have an experienced DWI lawyer to ask the right questions of the officer. Cannon Law recognizes and utilizes the ALR hearing as a valuable discovery tool by eliciting valuable and strategic testimony from the arresting officer.
This hearing allows Cannon Law to question the officer under oath prior to cross examination at your criminal trial. Thus, the officer cannot correct any past mistakes he made during his investigation, or change details he previously testified to during your license hearing.
DWI License Suspension and Occupational License
If you did not request a license hearing within 15 days from the date of your arrest, your license will be suspended by default 40 days after your arrest.
If your license is suspended by default or if you were unsuccessful at your ALR hearing, you may still be eligible to drive with an occupational driver's license. This special license allows you drive a personal vehicle for work, school or to perform essential household duties.
Driving with an occupational license will subject you to certain rules and restrictions; some of the rules and restrictions vary by county and court.
All occupational licenses require a ignition interlock device in your car and purchasing SR 22 insurance. These rules apply across the board.
Call Cannon Law today to discuss how we can work to save your driving privileges.
Being arrested was extremely stressful. It is important to have an attorney who will communicate with you every step of the way. Alli is dedicated, communicative, and always answers your calls and emails right away. Having Cannon Law on your side is the smartest decision you can make for your DWI case.
- Ron K.